To improve services for our current employees and meet the demands of the future, we will standardize the processes, policies, and technology used to manage the Human Resources functions for all University of Wisconsin System institutions. Current HR workflows and systems make it difficult to adapt to the ever-changing requirements of hiring, retaining, and providing benefits to employees.
The goal of ATP's Human Resources Strategy Team is to streamline and simplify tasks and processes for everyone from job applicants to retirees, as well as our Human Resources staff who support everyone in the System. Efficient business processes will benefit our departments, schools, and universities in areas such as payroll, benefits administration, and time and leave recording.
Starting in July 2025, most HR business processes will be completed in Workday, a cloud-based enterprise resource planning (ERP) system, that will replace Human Resources System (HRS). Workday's integrated platform, supplemented where needed, will allow us to share information easily between different administrative units and areas, including Finance and Research Administration.
ATP is a people-first project. Our Human Resources Strategy Team has gathered valuable information about current HR practices and future needs. Faculty and staff from across the UW System served as Focus and Validation Group members as we evaluated our processes, policies, and system design. We will continue to include subject matter experts as we configure Workday for the University of Wisconsin.
What It Means for You
ATP will deliver improvements that will benefit you, your department, and the entire UW System. These are just a few examples.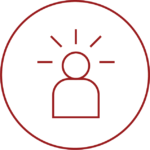 End Users – Business Support Staff
Minimal need for repeated data entry with a single Human Resources ERP
More accurate leave reporting
Employee training and compliance requirements viewable in a single portal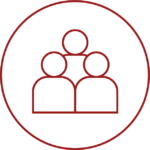 Division and Department Leadership
Improved ability to monitor and project payroll expenses
A consistent and streamlined onboarding experience for all new UW hires
Improved ability to meet federal workforce compliance regulations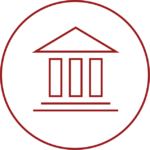 All Faculty and Staff
A better self-service experience for employees to access, navigate, view, and update all employee benefits, payroll, and leave information
Fewer top candidates lost due to the length of the recruiting process
What's Involved
Conversations and collaborations across the UW System have helped us identify how we can better serve prospective, current, and retired faculty and staff by modernizing the way we handle HR functions.
Faculty and staff from institutions throughout the System agree that rebuilding these critical processes benefits our most valued resource — our people — throughout their employment with the University of Wisconsin System.
Offering 9-Over-12 Payroll
The new Workday ERP and updates to current policies will provide eligible employees with the option of having their salary spread over 12 months rather than 9. This will provide many benefits, including:
Payment during the summer months, even if not working
Benefit deductions spread evenly over 12 months
Better alignment of tax withholding and deductions with annual salary
Building a Supervisory Organization Structure
A foundational Workday structure called supervisory organizations will replace the use of home department with UDDS. Supervisory organizations (sometimes called sup orgs) will be used for HR reporting, security, and business processes. Every worker and employee in Workday will be assigned to a supervisory organization.
Establishing Position Management
We are defining position management, another foundational Workday concept, to ensure it supports planning, budgeting, and recruiting. Position management involves identifying the qualifications for and duties of a position to meet a department's needs. It also includes better alignment between financial data and corresponding positions. Benefits of position management include:
Greater hiring control for departments
Better workforce planning
Retention of position history
Standardized processes across departments
Working in Workday
Expand the business topics below to see which processes and tasks will be performed within Workday's Human Capital Management (HCM) suite.
This is an accordion element with a series of buttons that open and close related content panels.
Absence Management
This end-to-end business process manages all absences from vacation and personal holiday to sick leave and defined leaves of absence, including the Family and Medical Leave Act (FMLA) or military leave.
Redesigning absence management is expected to reduce complexity within several processes, including:
Entering/approving absence
Managing leave
Managing accruals
Managing banked leave
Academics
This Workday process is where we will manage academic appointments and academic affiliate roles. We will also determine if the system will meet the needs of UW System faculty to manage tenure.
This work is aimed at simplifying many processes, such as:
Managing academic appointments
Named professorship
Managing academic affiliate roles
Managing faculty tenure plan
Benefits
The end-to-end benefits process manages health insurance, spending accounts, retirement savings plans, and additional benefits. Open enrollment is also managed within this process.
This work is aimed at simplifying a number of benefits processes, including:
Open enrollment
Continuation of Health Care (COBRA)
Affordable Care Act (ACA) compliance
Managing retirement contributions
Reporting benefit enrollments to vendors
Compensation
ATP plans to design a compensation workflow that integrates the job and salary framework established under the Title Total Compensation (TTC) Project into one system.
A redesign of the compensation workflow is focused on simplifying several processes, such as:
Requesting compensation change
Requesting one-time payment
Managing period activity pay
Managing mass compensation and funding adjustments
Managing job code structure
Core HR
Core HR will allow us to store relevant data in one system and make it accessible to the appropriate employees. Standardizing this work will improve compliance, data and reporting, and the overall employee experience.
These activities are part of Core HR:
Maintaining workforce structures
Hiring an employee
Managing worker or job attributes
Changing jobs
Managing 9-over-12
Managing passports and visas
Monitoring work authorization compliance
Learning Management
The learning management process will administer and track employee learning. Learning management can be integrated with the talent management and performance management processes, providing employees with clear learning paths that align with their career goals.
You will use the new system if you:
Manage courses
Participate in courses
Manage course administration
Onboarding/Offboarding
This end-to-end process covers the onboarding of new employees, including compliance requirements, benefits enrollment, payroll, and personal data as well as offboarding and reporting capabilities.
We aim to provide consistency and tools to create a positive employee experience during:
Onboarding
I-9 completion
Offboarding
Payroll
This process includes calculating and paying earnings to employees, as well as distributing employee and employer benefit contributions and taxes.
These workflows will be updated in the new system:
Processing check corrections/manual checks
Managing international tax
Managing Federal Insurance Contributions Act (FICA)
Managing taxable fringe
Processing payroll
Managing year-end processes
Managing 403(b) and 457 contributions
Managing unemployment insurance
Performance Management
The performance management process will track and assess performance and goals. It will also connect with career development, the TTC job framework, and learning management.
Redesigning performance management is expected to reduce complexity within a number of processes, such as:
Managing goals
Managing employee performance
Managing performance improvement plans
Disciplinary action
Recruiting
The complete recruit-to-hire process offers a streamlined, holistic approach to recruiting and onboarding that will improve the experience for applicants as well as recruiters and hiring managers.
A redesign of recruiting is focused on simplifying many processes, including:
Managing job requisition process
Performing recruit-to-hire functions
Talent Management
Talent management is the end-to-end process through which employee skills and certifications are tracked and talent pools are managed.
Our work to reimagine talent management will reduce complexity around several processes, including:
Time Tracking
This process will improve how employee time is tracked, for both employees and supervisors.
Redesigning time and labor will make it easier to perform several tasks, including:
Entering and approving time
Assigning work schedules