ATP's work to streamline our administrative processes is only possible if we have modern technology to support them. This includes the implementation of Workday, an integrated, cloud-based enterprise resource planning (ERP) system, to replace Human Resource System (HRS) and Shared Financial System (SFS).
Implementing Workday will also allow us to retire hundreds of ancillary systems across the UW System. Many ancillary systems were brought onboard to supplement HRS and SFS and will no longer be needed following the implementation of Workday.
The IT Strategy Team's role within ATP is to oversee the Workday implementation, including:
Supporting reporting goals within the HR, Finance, and Research Administration processes for Workday and the information-management system PRISM
Migrating and converting necessary data for use in Workday
Technical testing of the Workday platform, including system testing, integration testing, performance testing, parallel payroll testing, security testing, and user acceptance testing
Evaluating current software integrations and coordinating development of integrations between the UW environment and Workday
Evaluating the need for a workflow and document management system
Coordinating information security and application security for Workday
Managing deployments of configuration and data between Workday tenants
Intentionally designing the user experience within finance, HR, and research administration
As the Workday implementation moves forward, the IT Strategy Team will align its efforts with existing IT initiatives across the System.
ATP is a people-first project. We will work with ancillary system owners to create a plan to evaluate each system's role now and after the implementation of Workday.
What It Means for You
ATP will deliver improvements that will benefit you, your department, and the entire UW System. These are just a few examples.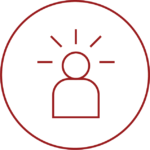 IT Professionals
Ability to provide greater levels of IT customer service
Less time spent on transactional tasks and more time on mission-critical work
Improved rebound rate from unexpected catastrophes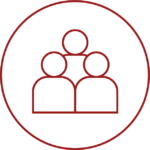 Division and Department Leadership
Access to additional insights for decision-making
Greater capabilities for IT departments to pursue strategic growth initiatives
Ability to support changing needs of business users on demand with supplemental procurement features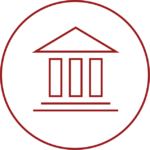 All Faculty and Staff
Universal access to the content and tools needed to perform core Finance and HR tasks with an ADA-compliant ERP
Improved user experience, less downtime, and flexible design approach
What's Involved
Moving the UW System campuses toward a modern technology environment has required ATP's Strategy Leads to understand the functions of the ancillary systems used across the UW System. Because we outgrew our current ERPs long ago, academic, administrative, and auxiliary units use third-party or bolt-on software or homegrown solutions to support their operations.
As part of our ongoing ancillary systems disposition work, we are evaluating all ancillary systems to determine if their functionality and data relate to or duplicate the capabilities of Workday.
Ancillary Systems Disposition Framework
During ATP's Planning and Architect Stages, each ancillary system will be placed into one of three categories: keep, analyze, or replace. We will weigh the ability to consolidate or simplify a process, or change a policy, against the ability to update the technology. 
For example, a process with limited options to update technology that cannot be consolidated or simplified will lead us to keep the current system. On the other hand, systems that no longer support our needs and that handle processes we can simplify or consolidate will be replaced.
In future stages, we will make a final determination of keep or replace.